It's the app you turn to when you open your eyes in the morning, or when you're lying in bed at night.
The main app you go to when you wanna see what your friends are doing, or check out your new crush.
It's the place where your parents recently joined and "liked" every single picture you posted since 2006.
You might even hear love stories that flourished there.
It's the app that changed our lives forever since its creation.
Facebook: The world's favourite app.
(No, literally, it has 2.45 billion monthly active users as of the third quarter of 2019.)
On the 4th of February 2020, Facebook turns 15 years old.
But today, Facebook is more than just a social networking platform.
A young Harvard student used his coding skills back in 2004 and managed to create one of the most important and influential tech firms in history.
Here's Facebook's evolution, and the top 5 companies it owns today.
Facebook's Birthday
Most of you reading this probably know who Mark Zuckerberg is.
Zuckerberg, together with some of his college roommates and fellow Harvard University students are the geniuses behind the whole Facebook idea.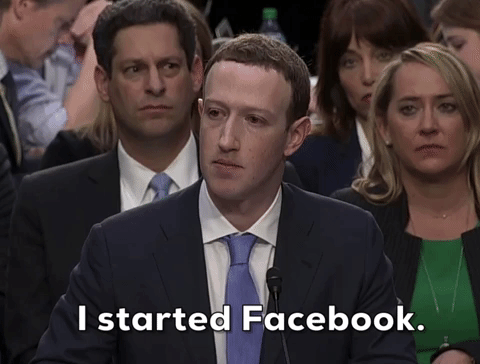 At first, the original service's name was FaceMash, before changing it to TheFacebook. Later on, the "The" was dropped from the name, and Facebook was born.
Facebook would be available just for Harvard students until Zuckerberg and his Harvard University roommate Eduardo Saverin decided to expand it to other schools.
Eventually, the social network platform was available to individuals and businesses above the age of 13, who held valid e-mail addresses.
In 2010, Facebook became profitable and had its IPO in 2012.
Since its founding, Facebook has become the biggest social networking service based on global reach and total active users.
This also makes it one of the biggest companies in the world with a net worth of $588.32 billion as of December 20th, 2019.
The Top 5 Companies Facebook Owns
Facebook has been taking an aggressive strategy when it comes to acquiring different companies.
Let's take a look at the top companies that Facebook has acquired over the years.
Instagram
Facebook bought Instagram on the 9th of April 2012, for $1 billion, and many Wall Streeters were confused. Instagram, and it wasn't making any money.
Instagram was a bit over a year old and wasn't generating any revenue at the time in which Facebook bought it.
This was until Instagram also started to offer payed-advertising in 2013.
Today, the social media photo- and video-sharing platform has been estimated to be worth $100 million; 10 times what Facebook originally paid for it.
Additionally, some estimates indicate that Instagram generates more advertising revenue than its parent company, with some indicators suggesting that the company generates $8 billion or more in revenue per year.
WhatsApp
On the 19th of February of 2014, Facebook acquired the well-known messaging and calling service app WhatsApp, for $19 billion.
Founded in 2009, WhatsApp was designed as a low-cost alternative to SMS services and has 300 million daily active users worldwide.
WhatsApp remains a free messaging and calling service, and the app does not support advertising… yet.
Oculus VR
Less than a month after acquiring WhatsApp, Facebook bought Oculus VR on the 25th of March 2014.
Oculus VR is a technology company and one of the leaders in the emerging virtual reality technology space.
They are well-known for Oculus Rift, which is a VR headset hardware designed for gaming purposes.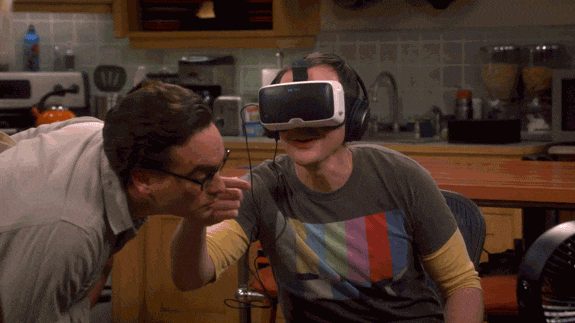 In addition to Oculus Rift, the company recently launched Oculus Go, it's first stand-alone virtual reality headset which does not require a console attachment. 
According to reports, Facebook purchased the company for $2.3billion in cash and stock, and in 2015 also bought Surreal Vision; a company specializing in 3D scene mapping reconstruction.
Smart move Zuckerberg!
FriendFeed
On the 10th of August 2009, FriendFeed was purchased for $47.5 million in cash and stock.
This company is one of the first ones Facebook acquired.
Although it no longer belongs to Facebook since 2015, this company was a core component of the Facebook user experience.
FriendFeed served as an aggregator, drawing together information from social media sites, blogs, and RSS-type feeds.
To this day, its services and aesthetic live on in many of the features of Facebook's News Feed.
LiveRail
LiveRail was bought on August 14th 2014 or somewhere between $400 million and $500 million.
Facebook's aim through the purchase of the video ad tech company, was to change/evolve the advertising industry in video streaming.
More specifically, the social network said the video ad-tech company would "help us make video advertising much better for everyone."
After purchasing the company, Facebook changed some of its focus points, therefore gradually diminishing LiveRail Central, the company's bidding network, and subsumed some of LiveRail's other projects into the Facebook brand.
The Full List
Just from the numbers published, Facebook's acquisitions are about$23,360,700,000 (!!!).
This is more than the GDP of Zimbabwe and Maldives combined!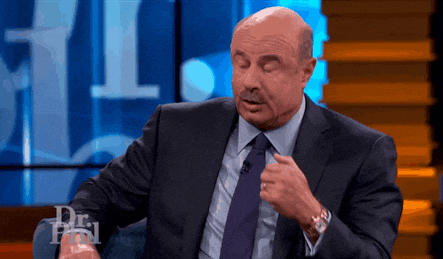 Here are all of the companies Facebook ever acquired, according to Techwyse.
AboutFace, August 2005 – $200 K
Parakey, July 19, 2007
ConnectU, June 23, 2008 – $31 Million
FriendFeed, August 10, 2009 – $47.5 Million
Octazen, February 19, 2010
Divvyshot, March 2, 2010
Friendster, May 13, 2010 – $40 Million
ShareGrove, May 26, 2010
Nextstop, July 8, 2010 – $2.5 Million
Chai Labs, August 15, 2010 – $10 Million
Hot Potato, August 20, 2010 – $10 Million
Drop.io, October 29, 2010 – $10 Million
FB.com domain name, November 15, 2010 – $8.5 Million
Rel8tion, January 25, 2011 – Undisclosed
BELUGA, March 2, 2011 – Undisclosed
snaptu, March 20, 2011 – $70 Million
RecRec, March 24, 2011 – Undisclosed
DayTum, April 27, 2011
Sofa, June 9, 2011
MailRank, June 9, 2011
Push Pop Press, August 2, 2011 – Undisclosed
Friend.ly, October 10, 2011 – Undisclosed
Strobe, November 8, 2011 – Undisclosed
Gowalla, December 2, 2011
Instagram, April 9, 2012 – $1 Billion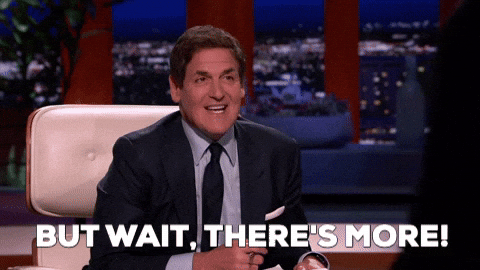 Tagtile, April 13, 2012 – Undisclosed
Glancee, May 5, 2012 – Undisclosed
Lightbox.com, May 15, 2012 – Undisclosed
Karma, May 21, 2012 – Undisclosed
Face.com, June 18, 2012 – $100 Million
Spool, July 14, 2012 – Undisclosed
Acrylic Software, July 20, 2012 – Undisclosed
Threadsy, August 24, 2012 – Undisclosed
Atlas, February 28, 2013 – Less than $100 Million
Osmeta, March 2013
Hot Studio, March 14, 2013
Spaceport, April 23, 2013
Parse, April 25, 2013 – $85 Million
Monoidics, July 18, 2013
Jibbigo, August 12, 2013
Onavo, October 13, 2013
SportStream, December 17, 2013
Little Eye Labs, January 8, 2014 – $15 Million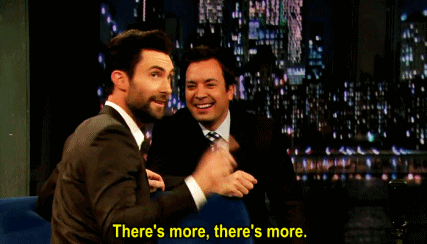 Branch, January 13, 2014 – $15 Million
WhatsApp, February 19, 2014 – $19 Billion
Oculus VR, March 25, 2014 – $2 Billion
Ascenta, March 27, 2014 – $20 Million
Liverail, August 14, 2014 – $500 Million
ProtoGeo Oy, April 24, 2014 – Undisclosed
Pryte, June 2014 – Undisclosed
PrivateCore, August 7, 2014 – Undisclosed
WaveGroup Sound, August 26, 2014 – Undisclosed
Wit.ai, January 6, 2015 – Undisclosed
Quickfire, January 8, 2015 – Undisclosed
TheFind, March 14, 2015 – Undisclosed
Surreal Vision, May 26, 2015 – Undisclosed
Pebbles, July 16, 2015 – $60 Million
Masquerade, March 9, 2016 – Undisclosed
Two Big Ears, March 23, 2016 – Undisclosed
Nascent Objects, September 19, 2016 – Undisclosed
Infiniled, October 10, 2016 – Undisclosed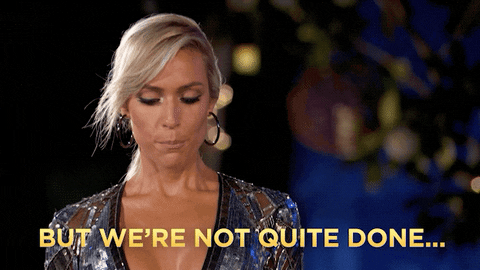 CrowdTangle, November 11, 2016 – Undisclosed
Faciometrics, November 16, 2016 – Undisclosed
Ozlo, July 31, 2017 – Undisclosed
Fayteq , August 2017 – Undisclosed
tbh(app), October, 2017- Undisclosed
confirm.io, January 23, 2018- Undisclosed
Bloomsbury AI, July 2018- $30,000.000
RedKix, July 26, 2018- $100,000,000
Vidpresso, August 13, 2018di- Undisclosed
Chainspace, February 2019- Unsclosed
GROKSTYLE, February 8, 2019- Undisclosed