Ahh, Teenage years…
The good old Myspace and MSN days.
The times where we would spend two days downloading a song from LimeWire, only to discover that it was either a fake or a bad radio clip.
When we were going through the "emo" or "skateboarding" phase and listened to pop-rock bands like simple plan, or Avril Lavigne on our MP3 CD players; thinking that we were cool.
The time when the Motorola Razr was the holy grail of flip phones.
That was basically our first contact with smart technology, and it was legendary.
During those years, however, it was also the time where we would start to familiarize more with how our body works.
The weird adolescence which we all went through, trying to figure ourselves out.
As kids, we did have a brief idea of the things going on inside the human body, like, body parts and stuff, but teenage is when changes actually started to happen.
Especially for women, a lot of things change and they change fast.
As a teenage girl, I vividly remember the huge taboo surrounding the subject of menstrual cycles, sexual education and more generally, women's health.
There was always that "look" boys gave you when you dared to say a specific word.
The word that would make kids your age, turn around and gasp.
The word that made you literally wanna start screaming till the windows shattered because your hormones were killing you inside and out.
Everyone seemed to forget that menstrual cycles are one of the most natural things happening to the female body.
Okay wait, let me rephrase that…
Natural, yes. But they are awful, inconvenient, uncomfortable, and exhausting.
It feels like your own body is trying to kill you, and they were probably created by some demon who wanted to torture women.
On top of that, apparently, you aren't supposed to talk about them.
This only makes it worse because you have to live your life pretending that you aren't constantly in so much pain, hardly able to breathe, and feeling like Big Hero 6- kind of bloated.
Anyway, my point is that when I was 12, I had to physically write down the dates of my menstrual cycle in my diary, in order to make sure things were "regular".
I also recall many of my friends doing the same thing.
Well… not any more, thanks to Femtech.
"Okay Ladies Now Let's Get in Formation"
Beyoncé said it herself; girls run the world, and Femtech is here to revolutionize women's position in the technology industry.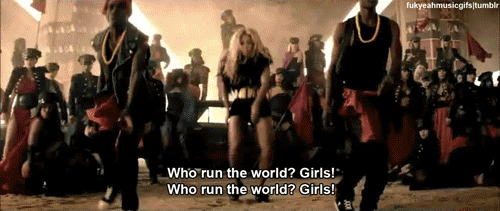 In the past few years, there has been an explosion of apps that help women track their menstrual cycles (finally), liberating the taboo around periods to a large extent.
Through these apps, researchers have been able to gather an unprecedented amount of data, helping women understand their bodies better.
Additionally, wristbands, insertable devices, smart jewellery, fertility testing, AI, noninvasive hardware and many other technologies have emerged thanks to Femtech.
What Took So Long?!
According to allraise.org, only 11% of US venture capital firms are women, and 71% of VC firms don't even have a female partner in the business.
In 2018, only 12% of venture capital dollars went to companies with a woman on the founding team. This was a decline from 15% in 2017.
Why is this happening, since a bit more than 50% of the entire world's population is female?
Well, it's no secret, VC funds are male-dominated.
According to a Lexology article, venture capitalists would feel intimidated to invest in startups about women's sexual health, periods, menopause, incontinence, fertility or breastfeeding, and claimed that they were too unfamiliar with the subject.
Additionally, since they are not the "target audience" of the product, they couldn't understand its importance.
Lisa Gualtieri, the founder of RecycleHealth, perfectly explained this general lack of men understanding women's needs in her tweet:
Man: "I don't see why anyone needs a @fitbit when smartphones track activity."
Woman: "Most women's clothes don't have pockets."
Simple, and true.
Karen Long, founder of Nuelle, (a device designed to help women experiencing a diminished sex drive as they age), said that her all-female team was referred to as "the Charlie's Angels" by a male partner.
In pitch meetings with possible investors, she was regularly laughed at about her ideas.
Apparently, venture capitalists believed that the data she gathered is exaggerating because "it doesn't happen to my wife" as they'd say.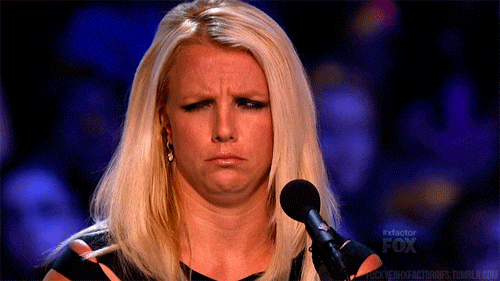 The good news though, is that the tide is now turning.
Women, together open-minded investors, cooperated, financed, and helped Femtech flourish faster and faster.
What's Changing Now?
Femtech is coming out of the shadows, and it has been in the top 5 investment area in digital health.
Woo-hoo!
According to Frost & Sullivan, approximately $200 billion is being spent on Femtech products every year, generating $1 billion in funding since 2014, and it is predicted to reach $50 billion by 2025.
Within the next few years, it is predicted that Femtech will be one of the biggest disruptive markets in healthcare.
Ida Tin, CEO of the period-tracking app Clue and coiner of the term "FemTech," described Femtech as "a technology geared toward improving women's lives".
Wait, What Are Femtech Companies Producing Exactly?
Currently, Femtech startups focus primarily on a few sectors of female healthcare.
Here are some of the coolest ones. (You can thank me later.)
Elvie is a company based in the UK and is the maker of a connected breastfeeding pump and a pelvic trainer.
These products aim to improve women's lives through smarter technology, that gives them better bladder control, faster postnatal recovery, and breastfeeding.
Yes, that's right. These guys made a breastfeeding pump that makes no noise, can fit inside your bra, and you can wear on the go!
According to sifted.eu, this awesome Femtech company raised a whopping €45m since 2013 and has finally addressed the stigmatized subject on women's pelvic floor weakness.
Ava was founded in Switzerland in 2014, and its mission is "to advance women's reproductive health by bringing together artificial intelligence and clinical research".
The Ava bracelet is worn during sleep and can provide women with real-time information about fertility, pregnancy and general health.
This is done in a convenient and non-invasive way, so say goodbye to counting fertility days and temperature testing.
This cool Femtech company has raised a massive €42m to date!
Natural Cycles, is the only mobile application that works as a certified contraceptive in Europe.
The company helps women track their body temperature and predict when they are most fertile in order to conceive easier.
Founded in Sweden in 2013, and after many issues of convincing people its legitimacy, Natural Cycles has more than half a million active users and raised €34m.
Clue was founded in 2012, and is a fantastic menstrual tracking app that also tests different Femtech products, showcases academic research and promotes conversation about women's health.
This awesome company is based in Berlin, Germany, and raised $29.7m.
Future mommies (and daddies) will love Bloomlife. This pregnancy tracker helps the parents-to-be monitor contractions, frequency, duration, patterns and trends.
This information can be shared with your partner, and it helps you prepare a bit better before going into labour!
This super device was founded in 2014 and raised $14.4m.
Pregnolia is yet another amazing discovery that falls under the Femtech category.
Originating in the PhD thesis or Sabrina Badir, Pregnolia was founded in 2016 and aims to measure cervical stiffness that may cause premature births.
With this device, the mom-to-be can measure herself safely, pain-free and it's also less intrusive and more hygienic than palpation.
I never thought something like this would exist.
When I first heard about this, it was like the heavens opened, and angels came flying down, playing the harps.
Thinx was founded in 2011 in New York and is the company which created period-proof underwear that can look and feel like regular underwear. (OMG right?!)
The undies are washable, reusable, and are a more sustainable solution than single-use disposable products. You can finally replace pads, tampons, liners and cups.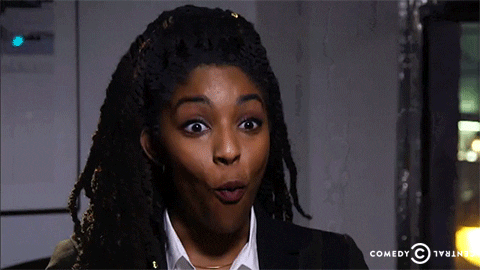 Fast Company even named THINX one of the most innovative companies of 2017!
Femtech is the Future. Period.
Now, Femtech seems to be one of the most promising technology industries ever, and as a woman, it's so exciting to witness this.
(No, seriously, I'm probably buying half of these cool Femtech gadgets and apps once I'm done typing this article.)
Thanks to this fast-growing industry, it's the first time where women's health is going on such a strong digital level.
Barriers still seem to exist, such as social taboos surrounding women's health issues and a serious lack of data on how drugs and diseases affect women.
But thankfully, both men and women and working together to break these barriers down, making this industry being increasingly recognized around the world.